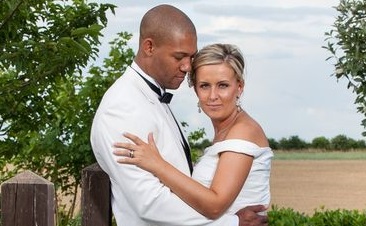 While Goosedale can provide the very best space and setting for your Nottingham wedding, only you can divine the perfect blend of the typically traditional and the utterly unusual to make the day truly your own. Whether you plan to tie the knot at a tipi wedding or you would prefer a quaint barn wedding, Goosedale will give you the very best that the Queen of the Midlands has to offer. To get your creativity going, here are a selection of style ideas and setting inspirations to help you make whatever space you choose a place that is truly your own.
Step One: Budget and Theme
Before going any further it is important to consider the twin pillars around which all other aspects of this wedding will revolve. The theme tells you the kind of direction you want to take everything, from the ceiling décor down to the cake toppers, while the budget reminds you of just how far into that direction you can realistically go. Once budget and theme are decided and arranged, you can then start looking into the more detailed aspects of just how exactly you plan to make your wedding a day that is truly and definitively yours.
Step Two: Dressing the Space
Whether you are outdoors, indoors, or somewhere in-between, the space you are in needs to be both defined and decorated. After selecting the theme and budget, this is the next step because not only is it potentially the single largest expense, it also can set the tone for the rest of the event's decorating decisions. Fortunately, there is a wide range of options to choose from, whether you are planning an indoor or outdoor wedding.
Outdoor
Marquees: For when you want to go outdoors but you are less than trusting of the British weather! Marquees offer fresh air and fun styles, while at the same time being shielded from the worst of the elements – just in case the weather takes a turn for the worse.
Tipis and Yurts: For a more unconventional twist on the traditional oblong Marquee, consider the stylings and shapes inspired by the Native Americans or the Nomadic Mongols. The vaulted, conical, high roofing give an air of something holy and sacred, lending an air of gracious solemnity alongside the joyous lightness of the outdoor wedding experience.
Flags and Banners: Arranged to encircle and delineate your space, tall poles put deep into the ground and draped with colourful, classic, or otherwise meaningful banners can give your wedding a lively and stylish décor. Always festive and forever fun, these options also make perfect focal points for any theme you might have in mind.
Indoor
Indoor Marquees: Just because you want to avoid the wind and rain, doesn't mean you can't have the rustic charm of a tented style. With specially set up scaffold, a marquee can be erected on the inside of a sufficiently large space, something Goosedale is more than happy to supply.
Drapes: Hanging long and luxurious sheets at carefully calculated intervals around the walls creates an air of regal pomp and royal ceremony.  Ideal for crafting a sense of intimacy in a larger hall, or for turning something pleasant but everyday into a place of magic and intrigue.
Bunting: These tiny triangular flags somehow shower whatever space they are hung over with sparks of joy and happiness. Obviously, take a great deal of care with the theme in this case, as not only is bunting itself not apt for a wide variety of themes, but the colours and styles it comes in vary wildly. Fit a piece like this into the right environment, though, and you have something charming and delightful to make your wedding day extra special.
Flags and Banners: Just as in the outdoor setting, when these are hung along or against walls, they can add an especially meaningful touch. Maybe they are the flags of all the countries that the bride and groom have visited together. Maybe they are the heraldry of all their past home towns. Whatever the meaning, this can be something unique and special to add to your décor and design, marking the occasion as truly your own.
Step Three: Lighting the Way
Especially important in an outdoor wedding, but also to be considered if you are keeping a solid roof over your head, how you plan to light the way down the aisle can be an essential component to your wedding décor plans.
Candles: The classic option that is both romantic, stylish, and highly cost effective. While there are some implied safety considerations around this choice, if they can fit in with your broader theme, candles always lend a deeply atmospheric air to the proceedings. Definitely consider if you are thinking of a historical theme. Alternatively, battery-powered candles make a great alternative for those occasions where real candles are simply not practical.
Lanterns: Ideal hanging down from the ceiling or placed upon tables, the variety of styles here lends so many options to your big day. Paper and fabric designs might be traditionally oriental, but they have drifted westwards with a fusion touch that will add both colour and vibrancy to the occasion.
Fairy Lights: There are few forms of lighting that can add a better air of mystery and wonder to the proceedings. Choose from options ranging from the vast mains-powered drapes and nettings to the much smaller scale battery-operated choices that could set a lantern jar aglow. Offering a gentle sprinkling of illumination in a way that warms even the coldest hearts, carefully draped fairy lights can make any event sparkle.
Lamps: A gentle and unassuming alternative to centrepieces, lamps can be both homely and stylish since they come in so many different style, shapes, and colourful shades. If you are wanting your guests to feel at home, look no further than lamps at the centre of each table.
Neon: Neon lights are perfect if the style you're going for is futuristic, quirky, or even a carnival-style wedding. With illuminated glass bent into all kinds of shapes, neon is a radical but always intriguing option to get guests talking.
RGB: This is a complicated option requiring a lot of technical coordination, but if you pull it off it could be something strikingly original. Light bulbs that can shift and bend through the whole spectrum range of red, blue, green, and every mixture in between are more and more popular, and through a smartphone app, you can pre-program shifts, hues, and patterns of so many different kinds. An option to only be seriously considered by the technically confident, RGB lighting is a great way to make your wedding memories stand out and pop with colour.
Step Four: Florals
Tradition dictates that no wedding is entirely complete without some kind of floral design, and with so many different ways to incorporate flowers into your wedding, you're bound to be spoiled for choice!
Centre Pieces: At the middle of each table there needs to be something to draw the eye. Maybe you want uniformity across each one for a stylish symphony or a variety of styles symbolising something special in each instance. However you choose to place them, tabletops are an ideal landing place for your floral arrangements.
Ceilings: Having the blooming and bursting symbols of new life and a new season hanging loftily down from the ceiling is sure to give a wonderfully uplifting angle to the proceedings. Quite literally.
Aisles and Entrances: Marking the key junction places with a favourite arrangement of flowers is sure to make all the difference in turning a functional and formal part of the ceremony into something unique.
Step Five: Furniture
Much as you might think of the most important parts of a wedding day as involving a great deal of standing up, unless you plan a very specific style of buffet, there will be quite a lot of sitting. Where and how you do this can definitely contribute a great deal to the overall ambience of a wedding.
Chair and Table Dressing: Once you have chosen the types of tables and chairs you want, the next step is to select how you will make them your own. Ribbons along the back pieces, coloured tablecloths, carefully chosen napkin designs – all these are ideal ways to dress up the tables and chairs you use so that they can be another part of the overall wedding design.
Place Identifiers: Who is sitting where is often something left to put on top of the table, but there's no reason to stop there. With a little creative thinking, this could very well be worked into the table and chairs themselves. Tie bunting with people's names to the back of each chair, for example, or give each person a specific colour of flower on their table that they have to find. Don't be afraid to make it fun!
Step Six: Details
Everything else we've covered up to this point is things that weddings definitely need, but now, we move into features and choices that will specifically mark your day as a wedding.
Message Stations: Photographs and memories of the day itself are all well and good, but sometimes, you want something a little more personal – a way for people to give you a gift that you can keep close and remember the day with. There are all kinds of options here, everything from notecards placed into a novelty post-box, to a painting of a tree with leaves made from each of the guest's fingerprints. See if you can find a way to create a message station that really marks the day with a truly personal gift from everyone in attendance.
Photo Booth: Smartphones are sufficiently ubiquitous now that your wedding photographer will be far from the only one who will be taking pictures on the day, but what will your guests be taking pictures of? Many weddings feature a booth or other structure designed specifically for all kinds of photographic fun. Frames. Panoramas. Angel wings. All kinds of options are available.
Table Maps: A practical consideration that often gets forgotten, but which is also a vital part of the design process. Think of how your theme might inform the way in which your guests find their way around. A treasure scroll. A GPS directions style. A tube map. All these and more could fit ideally into your themes.
Weddings are always a big deal, inviting plenty of planning, creativity, and style. With the right thought process and preparation, your perfect wedding venue will be just around the corner!