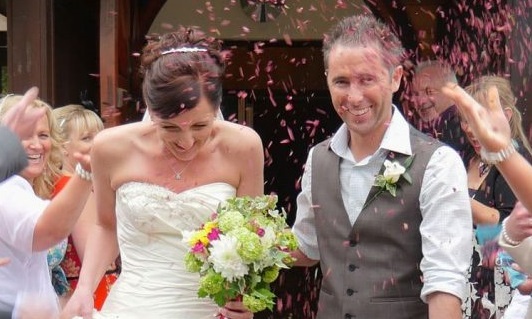 Anyone who has experienced the task of planning and organising a wedding will know, it isn't exactly the easiest of missions. From the guest list to the venue to the favours, there is a myriad of things to be taken care of the very moment that engagement ring glides on.
Here at Goosedale, also known as one of the leading premier wedding venues in Nottingham, we are incredibly passionate about weddings and aim to ensure we deliver an exclusive wedding day for you to truly remember.
And, with a wealth of experience under our belt, we thought we would share some of this knowledge with some top tips for organising your perfect wedding day!
So, without further ado…
Location
First things first, you need to decide when you are thinking of tying the knot. Many factors come into this decision such as booking leave from work, affordability, and availability of your desired venue and so forth. Once you have agreed on a few provisional dates, the next step is to select your chosen venue. It is important to bear in mind the maximum capacity for guests at your chosen venue; are you looking to host a large gathering or would you much rather prefer a more intimate setting?
Tip: For maximum savings, opt for a venue which is licensed to hold civil ceremonies too, as booking this in conjunction with your wedding reception could save you some money as well as time.
Catering for Your Guests' Needs
Next, you need to decide on the wedding menu! From the wedding breakfast and reception, through to canapes and most importantly, the champagne and cocktails for your guests, there's a lot to consider. Once this has been decided, it's time to choose your sit down meal and choose your wedding cake or choice of dessert.
Tip: Ensure you ask your guests for dietary preferences well in advance to be sure that any allergies, intolerances and otherwise are known with plenty of time!
You
It is never too soon to start shopping around for the perfect wedding dress and suit to match. Once you have chosen your dream outfit, you can then start accessorising with shoes, jewellery, bags and accessories. Don't forget to sort out the bridesmaids and best man too while you're at it. Speaking of which, the best man is the usually the ideal 'go to person' for booking the wedding transport, or at least getting some quotes in, anyway, so why not utilise the help at your disposal and get more ticked off your to-do list in the process?!
Buy your wedding rings, book the hair artist, makeup artist, nail technician etc. in plenty of time for the big day, and if you are lucky enough to be flying off on honeymoon afterwards, then start looking at holiday packages, too.
Tip: Don't forget to book a final fitting date for your wedding outfit a week to two weeks before the big day. It is also a good idea to book trials for hair and makeup a few months in advance to avoid last-minute disasters.
Why Goosedale?
Set in over 100 acres of strikingly beautiful views of Nottinghamshire, Goosedale holds pride in its passion and unwavering dedication in delivering the perfect wedding venue designed exclusively to suit your needs and requirements.
With our experienced team of perfectionists – each boasting an exquisite eye for detail, you can rest assured your dream day will, by far, exceed your original expectations.
What's more, with a great selection of lavishly designed rooms to accommodate your exclusive wedding theme and atmosphere; and the ability to host an intimate gathering to a much more generous capacity, you can rely on Goosedale to deliver the perfect day designed exclusively for you.
If you are looking for perfect wedding venues in Nottingham that go the extra mile; offering a bespoke wedding package tailored to your personal requirements, then look no further than Goosedale; it is our attention to even the smallest detail that will go a long way into ensuring your day truly is as remarkable as you always dreamt it would be.
For more information, you can browse our Wedding Brochure, here.
Alternatively, give our friendly team a call on 0115 963 5433 or feel free to contact us online with your queries.